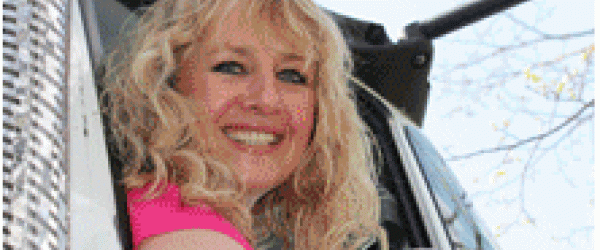 We posted a link to a video for an all-woman owned and operated trash hauling company earlier this month as they are in the final selection stages for their own reality tv show. The company is called DirtyGirl Disposal and is run by a remarkable woman by the name of Katherine Fairbanks. When the link came into the office last week I passed it around to my co-workers to gauge their reaction because it's a little rough around the edges and I wanted to be sure that nobody would be offended by the language. The resounding response was "it's sorta like the trash business meets Jersey Shore" and we should share with our fans..so we did...and we will re-post again. My disclaimer is that if ANYONE was offended by it I apologize but the reality is that the trash business is tough and only the tough survive.
This is particularly true for women, which by the way are quite rare in the solid waste business. Talk about male dominated industries! It doesn't get any more male dominated than trash so the women that do survive and in fact thrive are amazing and generally have the unique ability to work harder and smarter than their male counterparts and most importantly keep a sense of humor in everything that comes their way. I have been in the business my entire career and could tell stories that would curl your toes with shock and would make you laugh uproariously all at the same time. It is because I am a woman that I believe I have experienced the extremes, from frightening sexual harassment by men that didn't think I belonged in "the club" to unprecedented opportunity from those that wished only for my success. At the end of the day I am thankful for all experiences and know that the good, and the bad, have made me who I am.
So, hats off to Katherine and all the other women in trash, you are soldiers in the PINK Army and completely wonderful! You can check out the DirtyGirl video here.
~Jo-Anne