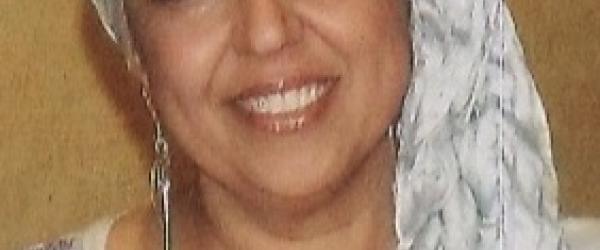 I was looking forward to the start of a new year, 2011 promised to be filled with happiness and love.  However, this would soon be shattered by what I was about to find.
I have a yearly mammogram; the year 2010 was no different.  I received a clear result on my mammogram in August 2010.  I was quite surprised when in December 2010 I found a lump on my left breast.  It seemed to appear out of nowhere.  I discovered this foreign lump while taking a shower. It felt hard and rather large.  I tried not to think negatively.  I talked to my boyfriend and had him feel it; I could see the expression in his face and the urgency in his voice that I go see the doctor.  I contacted my doctor and an appointment was scheduled within the week. She examined my breasts and stated she did not like the feel of the lump. She could not understand how this lump was so large as I just had a mammogram in August 2010 and it was clear. She ordered an MRI and ultrasound to be scheduled as soon as possible.  However, it was about a week before Christmas and nothing would be scheduled until the new year.
I had my MRI on January 5, 2011, followed by an ultrasound and biopsy on January 11, 2011. It seemed like an eternity waiting for the results. I knew in my heart that it was cancer but didn't want to mention it to anyone. Deep down I was hoping that my gut feeling was wrong.
On January 19, 2011 I met with my family doctor. I was nervous but thought I can handle this. She walked in and sat down across from me and said, "this isn't good". I asked her to tell me what the results were and she had a very difficult time giving me the information. She almost looked like she was going to cry. I asked to see the report and took the paper from her. I glanced quickly over the words, most of which were medical and way over my head. I skimmed down to the bottom of the report and read "left breast, invasive mammary carcinoma with lobular features". I looked at her and said, "it's cancer". She nodded. At that point I started to cry and could only think "I don't want to die". She reassured me that "everything will be fine. We caught it early, there are many survivors. You must remain positive". She gave me an appointment with the surgeon for February 4, 2011. 
I'm not sure how I drove back to work.  I sat in my car and started to cry; I called my supervisor and told him that I would not be able to attend the meeting and told him of my diagnosis.  He was encouraging and told me to go home and take some time for myself. I couldn't move, couldn't drive home. 
I called my boyfriend and he sensed by my voice and tears that the news was not good.  He immediately left work to pick me up.  I looked at him and I saw his love and worry for me. That night it was very difficult for me to remain grounded...as we drove home, all I could think of was, "How do I tell my kids?" My stepdaughter was home, and when she asked me about the results, I started to cry and she held me as we both cried. Next, I had to tell my daughter...we were making dinner and I was hoping she wouldn't remember that I had seen the doctor that day...I wasn't ready to tell her. But as we were cooking, she asked me "mom, how did the doctor's appointment go?" I couldn't get the words out and started to cry and told her it was bad, and that I had cancer. She cried and we held each other. She told me it was going to be okay. I told my son later that evening...he cried and we held each other. He said, "Mom, it will be okay...thank you for telling me. I will be there for you". The next few days consisted of calling friends and family and telling them the news.
My boyfriend and I met with the surgeon on February 4, 2011.  The doctor was wonderful, very thorough and patient with all our questions. We discussed my options and treatment.  Surgery was scheduled for March 1, 2011. I had a partial mastectomy (lumpectomy) and a sentinel node dissection at the same time.  Another week of waiting for the pathology reports; it was good news, the lymph nodes were clear.  However I was referred to the oncologist for the treatment plan.  The oncologist explained that although they felt they removed the entire cancerous tumor, they recommended preventative treatment consisting of chemotherapy and radiation.
My hair began to fall out after the first chemo treatment.  It was so difficult seeing my hair come out in clumps.  I would cry myself to sleep every night…then I finally had it shaved off. 
I have finished 6 rounds of chemotherapy and 20 rounds of radiation.  My hair is slowing growing back.
I am grateful for every day.  My friends and family have been a great support.  My boyfriend is my rock and our love gets stronger every day.  I am grateful to be alive and be given the opportunity of continuing to be a mom to my beautiful children.