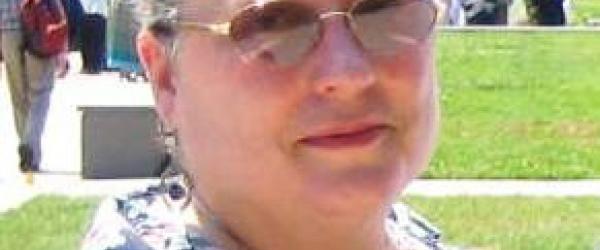 In June of 2008 I went for my annual mammogram, and as usual I had to go back for further testing. I didn't think anything of it. Then I got the call that I needed to see a surgeon for a biopsy. I still wasn't worried; I'd gone through this once before. This time was different. The biopsy came back cancerous. Throughout this journey there was rarely an easy decision to be made. My test results were usually borderline between two options. I went for second opinions and prayed that the doctors who examined me would have their eyes open and provide a clear path. God always answered my prayers, but not always in the way I'd hoped. I had a mastectomy and reconstruction and four rounds of chemo.
I had an incredible support group throughout the journey. My husband supported me in more ways than I can count. My kids, family and friends were there to support me in whatever way possible. My co-workers organized a dinner brigade after my surgery and made sure I didn't overdo it when I went back to work. I was given names of women who had breast cancer. They shared their experiences and insights and what to expect. I received free scarves and hats for when my hair fell out, bags made with love, postcards and letters from volunteers to show their support, cookbooks and so much more. I was prayed for by people I don't even know; due to family and friends placing me on their prayer lists. My hair stylist was there for me to rid me of my hair as it fell out – at no charge! I had two co-workers participate in the Avon 2 Day Walk in my honor. I had angels of many forms who walked this journey with me.
I'm a two year survivor and I was able to see my daughter and son graduate from college and see my daughter get married. I plan to be around to grow old with my husband and see any grandchildren that may come along. As terrible as breast cancer is, I was blessed with an incredible support system to help me through it. I wish that everyone had the love and support that I did.
Phyllis Ruedinger
Sterling, VA